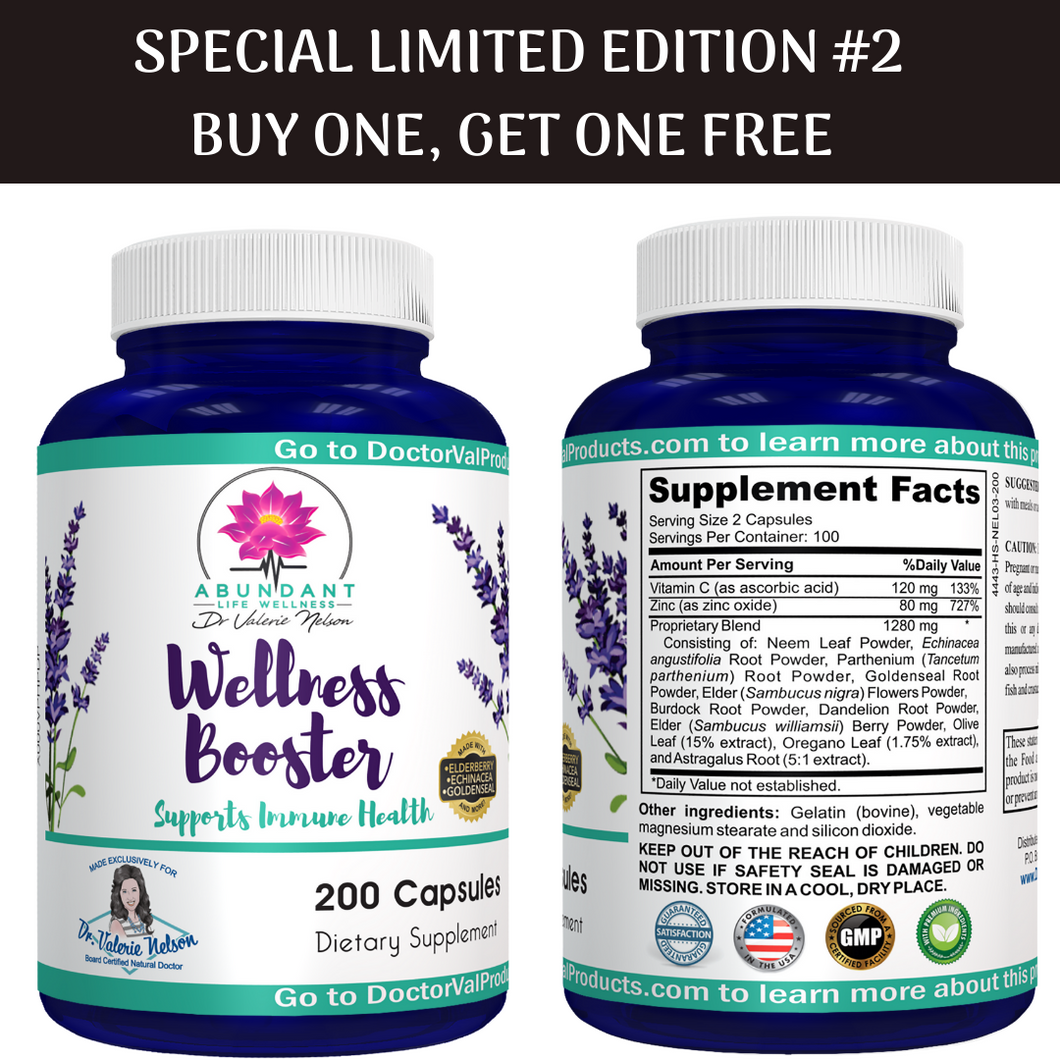 Wellness Booster - Formula #2 *****BUY ONE -- GET ONE FREE ***LIMITED EDITION***
Regular price $ 59.98 $ 31.99 Sale
This formula was made specifically for the recent viruses; colds and flus that have been circulating the past couple of years.
It is taken a bit differently than the "original" Wellness Booster.
For maintenance, take 1 -2 per day.  If coming down with symptoms, you can take 6 per day in a split day for a maximum of one week, then go back to 1 – 2 per day for maintenance.  This formulation also has anti-parasitic , along with anti-bacterial properties.  Most people do not realize how it is important to have an anti-parasitic formulation at times just for regular maintenance.   
The original Wellness Booster can be taken for up to 3 weeks at the 9 per day dose if you are really needing to fight off something and boost your immune system.
 Because the "Limited Edition"  formula is a bit different, it should only be taken at the higher dose of 6 per day for a maximum of one week.
 **Because these are a limited edition, once we sell out, we will not have these any longer.
                         PURCHASE WHILE SUPPLIES LAST AT THIS SPECIAL VALUE
(other promotional discounts do not apply on already discounted 3-packs)